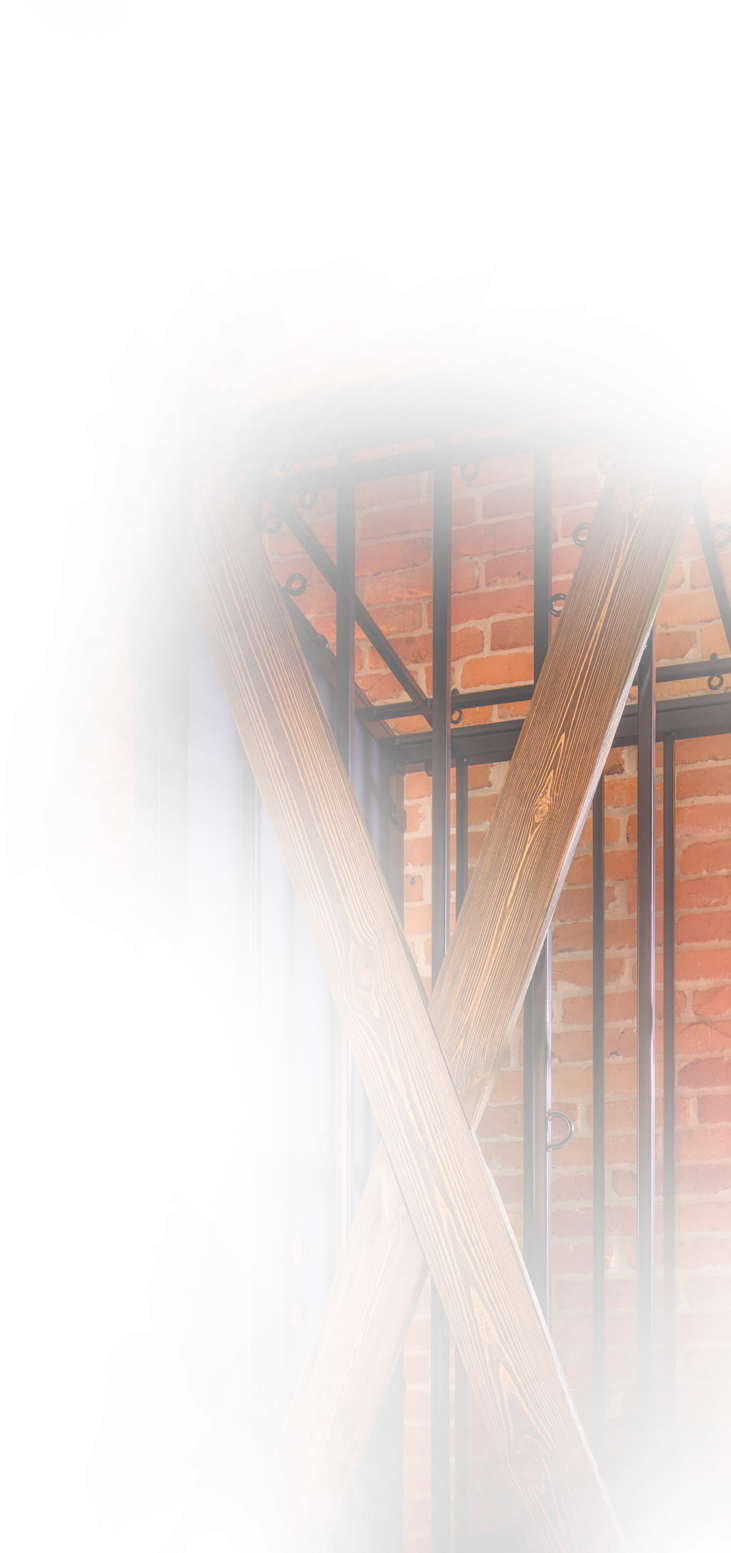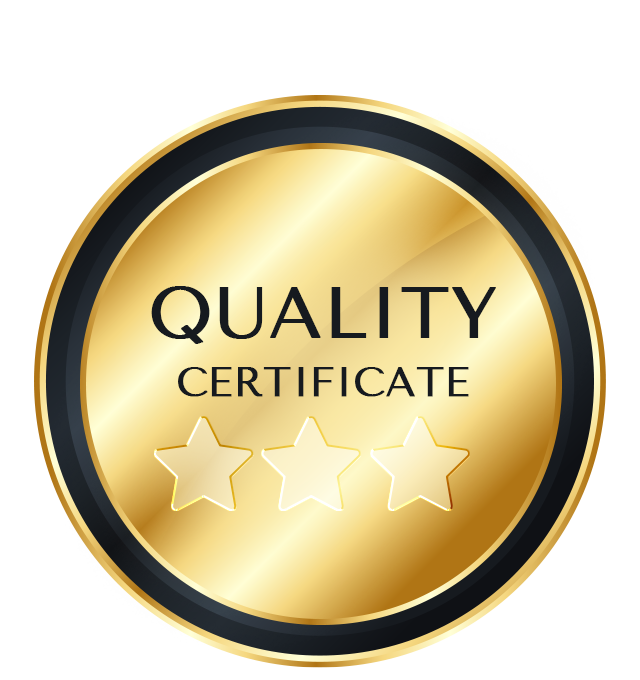 Cage
construction


Our cage is not only about the joy of obeying under the threat of punishment. You can realize your fantasies on the attached Saint Andrew's Cross. The wooden structure of the cross is attached to one of the sides of the cage, making it possible to bind the arms and legs. Importantly, a very strong wooden cross is varnished 5 times and additionally ground and polished. In the lower part of the cage, there are ears for mounting chains or handcuffs. In the upper part, handles for restraint are prepared.

When designing, we took into account the height of the restrained people, and the handles were designed at different heights: 174 cm, 183 cm, 192 cm and 208 cm.

Another advantage of our furniture is the glory hole function. Imagine there is someone on the other side of our leather wall that you don't know :)

A mysterious stranger on the other side of the force can give you pleasure in many ways. It only depends on your fantasy how the opening will be used. In order to maintain 100% hygiene in the opening, a special certified hygienic insert has been installed. The inserts are widely available on the market. If you dream of a strong man who will find himself behind the leather wall of the cage, this solution is perfect for you.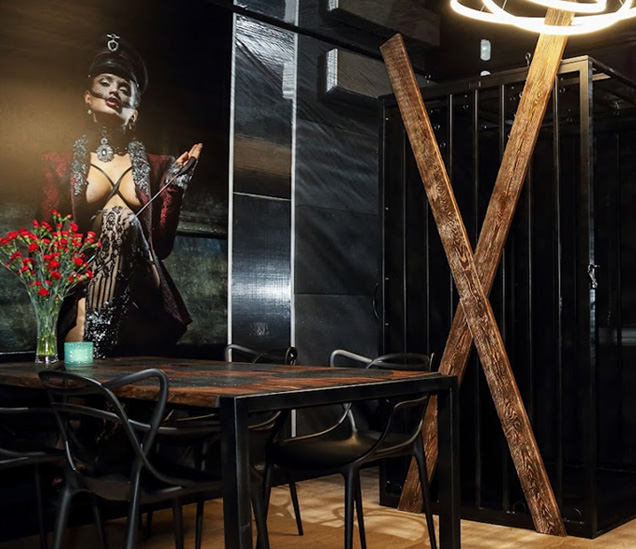 To make the experience even
bigger and deeper ...
... we have prepared special metal handles so that our hero from behind the wall could grip the structure more tightly. Our BDSM cage has one more advantage, because we have installed 6 handles in the upper part, which you can use as you like. You can use them to restrain or, for example, install a swing. Shibari / bondage specialists will have no problem with the optimal use of structures and top hooks.

Good news for very tall people. The upper wall of the cage has been designed so that you can freely stick to the structure, but also take into account the height of the imprisoned person over 200 cm. Little? If not enough, then an element that can perfectly complement our fun is an adjustable headband. The regulation will allow the prisoner to assume an optimal [or not :)] position. Everything in your hands.

The strong construction will allow you to carry out all BDSM practices without fear. The whole thing is made of the highest quality steel with attention to every detail to diversify the time of play with a specially designed BDSM cage.

ADVANTAGES
removable (the longest element): 220 cm, the largest 120 cm x 200 cm, can be installed in the most hidden places
glory hole secured with a hygienic insert
back plate secured with leather
removable varnished floor and board
matt black lacquer

IMPORTANT DIMENSIONS AFTER INSTALLATION
metal structure height - 200 cm
height plus Saint Andrew's cross - 233 cm
depth - 120 cm
width - 120 cm
hole diameter - glory hole - 6 cm
handles for restraint - Saint Andrew's Cross (8 - 4 in total per side) at the heights of 174 cm, 183 cm, 192 cm, 208 cm
head hole diameter adjustable - the smallest diameter is 17 cm
number of upper handles: 6
We make this furniture on special order, If you are interested,
contact us: office@luxxx.eu